The home that Pete and Ida Dykstra grew up in is in Friesland, the northern most province of The Netherlands.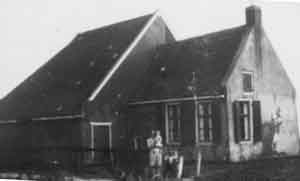 When Pete Dykstra lived on Whidbey Island the Fakkema Family lived close by.  After moving to Auburn, the Dykstra's visisted the Fakkema Family.  Listed in the 1900 Census are William, Seitek (Julia), Aggie, Reinder, Harry, Mark, Janke, Hendrikge, Edward, and Paul.  This picture had to have been taken before 1920 because in the 1920 census William has died and living at home are Julia, Reka, Edward, Peter, Paul, and Chris.  Above is a picture of the Fakkema Farm.
Here is a picture of loading hay at Peter's farm in Auburn, Washington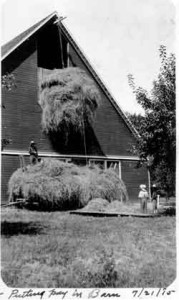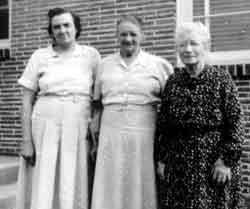 Clara Emelander, Nellie Starkenburg Dykstra and Ida Dykstra DeYoung
Helen Van Malsen was Harry DeYoung's sister who stayed in Grand Rapids.  In the early 1920's Helen and her husband William.  Below is a picture of the three families when they visited.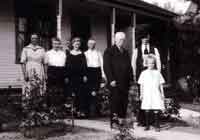 From left to right are Nellie Dykstra, Ida DeYoung, Helen Van Malsen, Pete Dykstra, Harry DeYoung, William Van Malsen and Ida Dykstra.
 Here is a picture of Nellie and Pete on one of their many trips back to Friesland to visit family.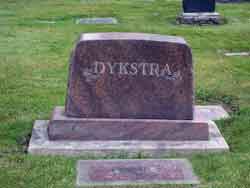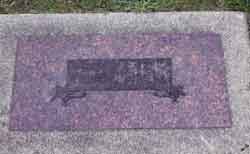 Here are Pete and Nellie's gravestones in Kent, Washington
Here is a picture of David Starkenburg, a relative of Nellie's and a note from Anna Starkenburg to Ida Dykstra.